About Us
learn more about the team
Meet The ViSalus Online Success Team
The keyword is TEAM! Our amazing ViSalus™ Team includes ViSalus Ambassadors, Presidential, National & Regional Directors, including a board-certified physician, nutritionist, fitness professionals and sales development specialists, as well as access to Online Marketing & SEO experts. We are on this mission together and we provide the support needed for our Team's Distributor-Promoters to succeed. We are the #1 ViSalus team of professionals! Join the Top ViSalus Online Team today!
Who is Ready to Celebrate Life, Health & Prosperity?
The Body by Vi™ Challenge has become the fastest growing weight loss & health movement in North America, with over 150,000 new Customers joining every month! Even more amazing, this has all been done with NO TRADITIONAL ADVERTISING! And there is more good news…Body by Vi™ is now available in the United Kingdom! The Challenge is going viral, powered by people telling people about their results! ViSalus™ fuels this organic growth with an entire program of free products, cash bonuses and other rewards for simply promoting the Challenge!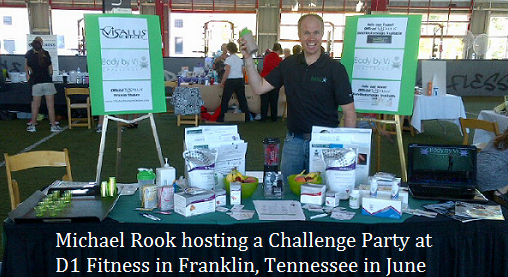 Because of our popularity and rapid expansion in North America and the United Kingdom, ViSalus™ Business Opportunity is available for those who enjoy helping others make healthy change and have a desire to get their Products for FREE, earn Residual income, Bonuses and other incentives like vacations and even brand new BMWs! Becoming a Body by Vi™ distributor offers the perfect home business. As a sales distributor, you can earn spare-time, part-time or full-time income by simply sharing the Body by Vi™ 90 Day Challenge with others and offering ViSalus™ Shakes, Products and Challenge Kits in person, online and through social media. No experience is needed for this business sales opportunity…we provide the training & ongoing Sales Team support! Since we just launched in the United Kingdom, we are looking for UK Distributor-Promoters to join our amazing Team and help us serve this HUGE, UNTOUCHED Market where the obesity rate in the UK is the third highest worldwide.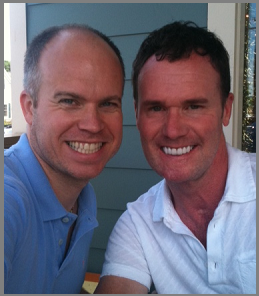 Michael Rook & Michael Tabers
Please contact us with any questions or request more information about our products, distributor programs, and the Body by Vi™ business opportunity.