United Kingdom
Order Body by Vi™ UK

ViSalus™ is the #1 Weight Loss Movement in North America! Now Body by Vi™ is Available in the UK
With nearly 1.5 Million new people joining the Body by Vi™ Challenge last year, the #1 Weight Loss & Fitness Platform in North America is Now Available in the United Kingdom! If you live in London or elsewhere in the UK, The Body by Vi™ 90-Day Challenge offers 4 unique UK Challenge Kits, all including our Vi-Shape® Shakes. Whether your goal is to lose weight, shape up or improve daily nutrition, you can now do so in the United Kingdom with Body by Vi™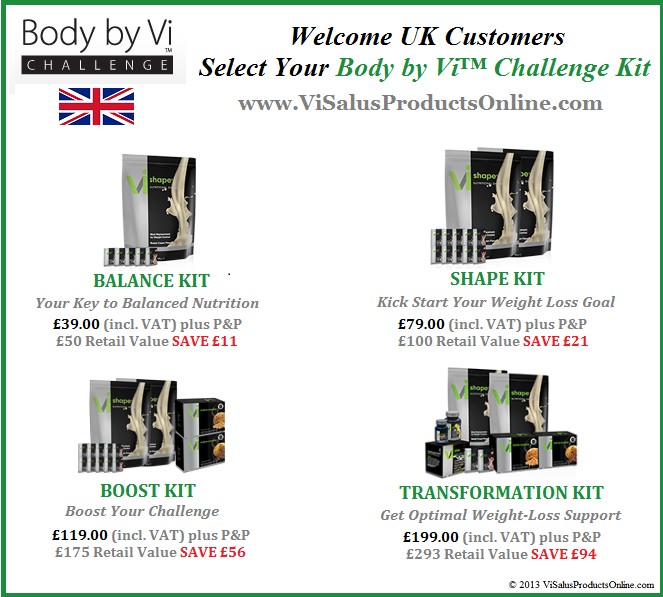 Body by Vi UK - United Kingdom
Our Expansion to the UK Means Opportunity!
Could you use extra income working part-time from home? We invite you to take advantage of this ground floor Home Business Opportunity and
become an Official Body by Vi (UK) Promoter-Distributor
. The United Kingdom has the third highest obesity rate worldwide and the numbers continue to increase. Come be a part of the Body by Vi™ mission to conquer worldwide obesity! It is rewarding to help others lose weight, get in shape and improve their health AND get your Products for FREE, earn Residual Income, Bonuses and other incentives like vacations and a brand new BMW by simply sharing The Body by Vi™ Challenge with others.