Buy Without Autoship
How To Buy ViSalus Without Autoship
Buy ViSalus Body by Vi™ without Autoship- Instructions
We have customers contact us regularly asking, "Can I order ViSalus without autoship?" or "How do you buy Body by Vi without monthly autoship?". The answer is Yes! Although we recommend placing your ViSalus purchase on autoship for convenience and cost savings, you can place a one-time Retail order.
Below are step by step instructions on placing a one-time order. If you have any questions, we are always as close as a phone call, text message or email away. We love hearing from your customers and that is why the ViSalus Products Online Team is rated #1 in Customer Service!
How to place a ViSalus Body by Vi order without Autoship -Easy Step by Step Instructions:
Step 1: Click Here & Select your Country
Step 2: In the "Select Your Challenge Kit" drop-down box, select "None" and then scroll down to "Show Additional Products" and click (Follow Red Arrows in image below)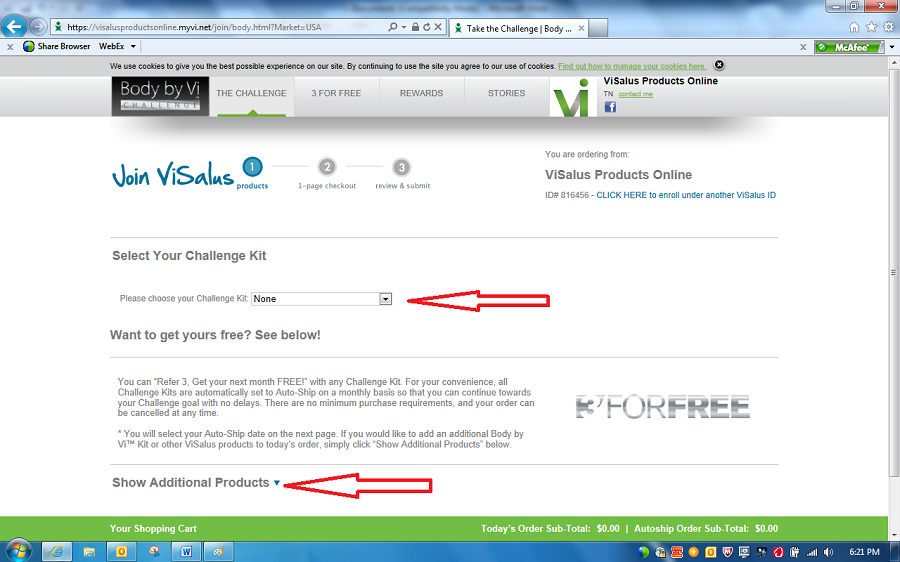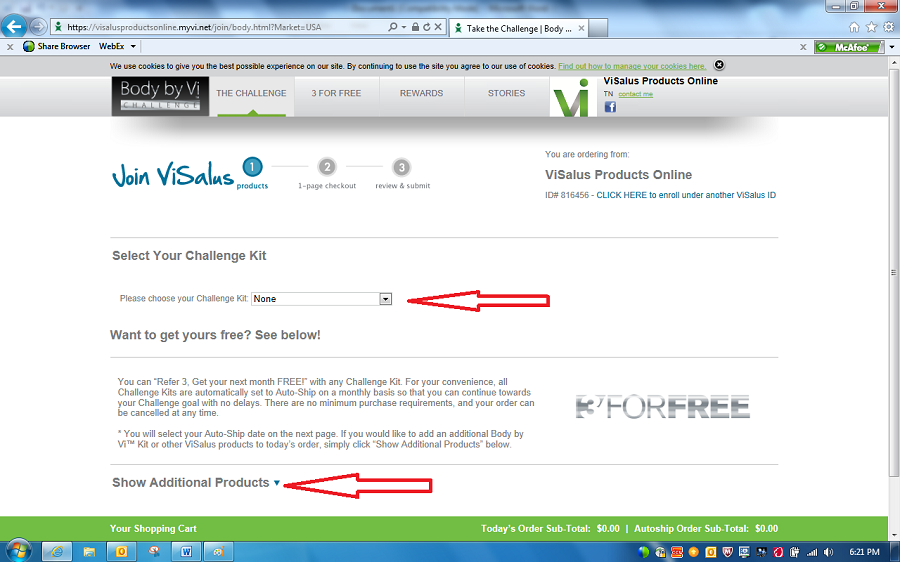 Step 3: Now you will see all ViSalus Body by Vi Products. Make your selections by clicking "Add to Today's Order" box next to your products (indicated by Red Arrow in image below)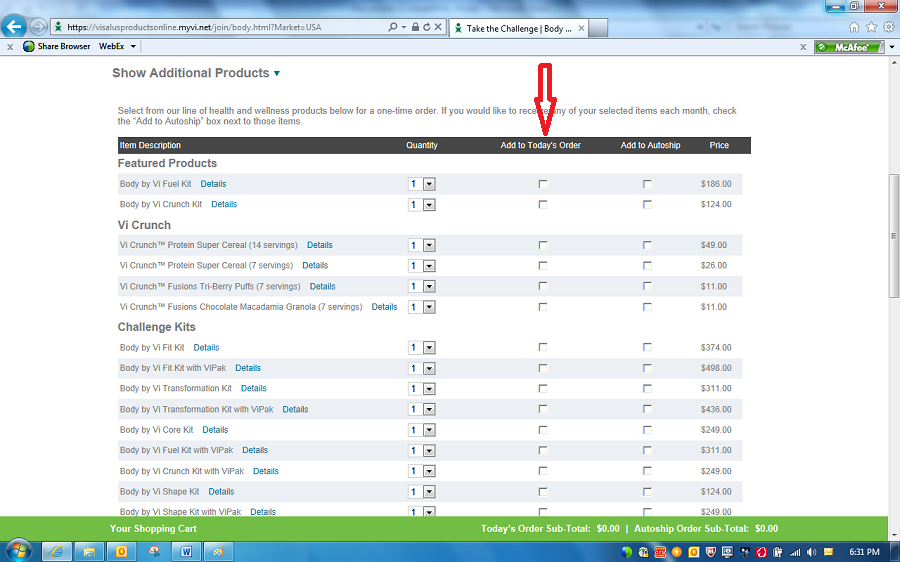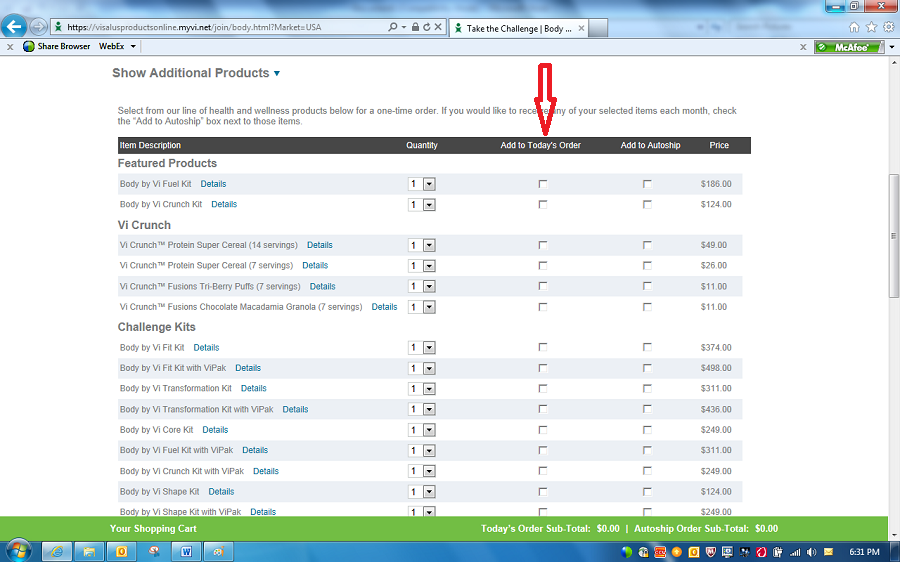 Step 4: When you are finished making your product selections, scroll down that page and click the green "Next" button. (indicated in image below)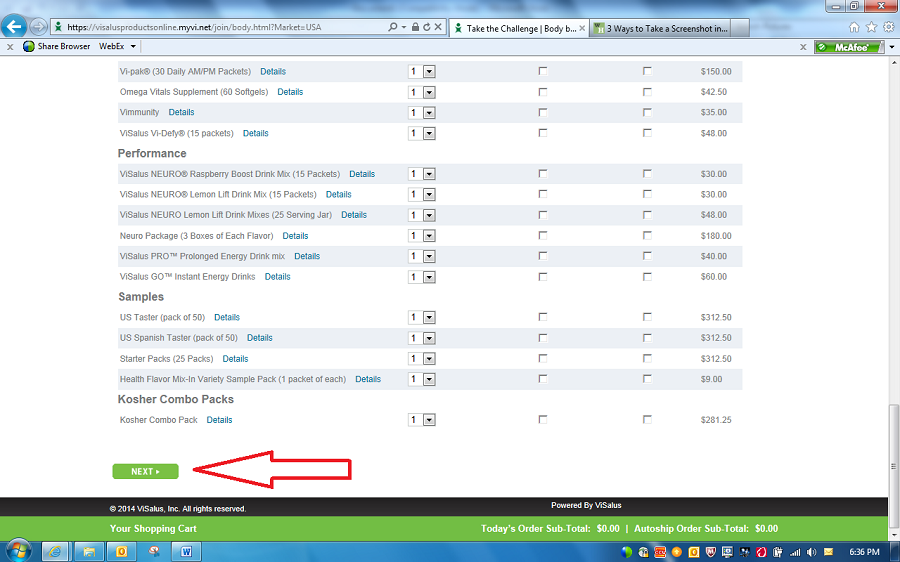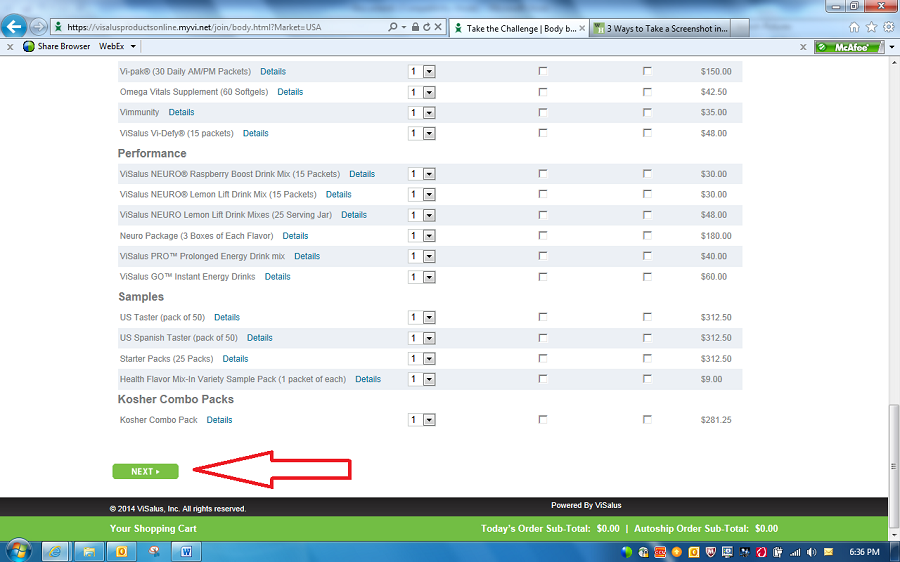 Step 5: On the next screen, simply fill in your name, billing, shipping and account information.
That's it! Once you establish an account, you will get an email within an hour recapping the user name and password you created. We encourage you to print and/or keep that email in your Inbox for future reference. You can log into your account anytime and place orders.
It's important to remember…autoship saves time and money! As a ViSalus Body by Vi customer, you are NEVER obligated for additional orders with autoship. If you wish pause or cancel your monthly autoship, all you have to do is log into your account and modify your autoship BEFORE your monthly shipment date. You can always come back and restart it anytime without any further obligation.
By
How can you order ViSalus Body by Vi without autoship? Follow our easy step-by-step instructions above to buy Body by Vi without ViSalus autoship.