Is ViSalus a Scam: Truth Revealed
Is ViSalus a Scam? Think Again!
When you are on top, there are always critics, naysayers and negaholics taking aim at your success. So is the case of ViSalus Sciences and the mega-popular Body by Vi Challenge. If you search Google, Bing or Yahoo for "ViSalus" or "Body by Vi", you will see bloggers and cynics claiming the company and its products and weight loss program are a scam. In reality, nothing could be further from the truth.
ViSalus has a proven track record of weight loss results and excellent customer service. The Body by Vi Challenge is endorsed by many top fitness professionals and gyms, as well as doctors and healthcare providers. The ViSalus Scientific Advisory Board and Product Team include Michael Seidman, M.D., the recipient of

National Institutes of Health (NIH) grants and funding for his ongoing research of how antioxidants and other nutrients can slow the natural aging process. The company's growth explosion is the result of products that work and the simplicity of using them, along with customers that spread the news of their weight loss success with others. On top of that, ViSalus has a dynamic leadership team that thinks outside the box and continues to raise the bar on product innovation and expanding the company's reach to impact the worldwide obesity problem. Forward thinking? Yes! Succeeding where other companies have failed? Yes! Taking on big name brands that have been around for years? Yes! Growing the business by adding distributors? Yes! So is ViSalus a scam? Absolutely NOT!
The Company & Structure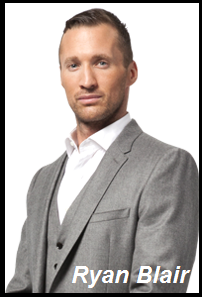 Here is a brief "10,000 foot view" of the history of ViSalus. The company was founded in 2005 by Ryan Blair, Nick Sarnicola and Blake Mallen. ViSalus is a network marketing company, a structure whereby their products are promoted and sold through independent distributors and sales teams. The company offers weight loss & nutritional products and promotes those products through the Body by Vi Challenge. ViSalus Sciences does no media advertising, but rather relies on its independent distributors to sell products. ViSalus processes and ships orders for their independent distributors (also referred to as promoters) to customers. In 2008, the company became partners with Blyth, Inc. (NYSE: BTH), a publicly traded billion dollar Direct Sales company that operates globally. In 2013, ViSalus expanded to Europe with its launch in the United Kingdom and in 2014, the company has moved on into the marketplaces of Germany and Austria.
Although some people believe network marketing companies like ViSalus are scams because of their sales structure, they are actually no different than any other large company that sells products through a sales organization. Most large companies that offer products and services such as cell phones, office equipment, insurance, auto dealerships, advertising agencies, home security services and many more have multi-level sales organizations from a corporate structure. Those type of structures typically employee VP of Sales, Regional or District Sales Managers and other layers that all depend on the level below to drive sales and build teams. Big names such as Cisco, Oracle, Edward Jones, ADP and Microsoft are examples. These companies are not scams and neither is ViSalus. The primary difference between the sales structure of a direct marketing company and other sales organizations is the sales person is an independent representative rather than a company employee.
Giving Back, Helping Others
Here is some more news about ViSalus. The company gives back to communities throughout the U.S. and Canada with its Vi Care charitable program. The nexus of Vi Care is the Vi-Community Challenge, an outreach program that focuses on Body by Vi distributor-promoters and customers donating ViSalus Vi-Shape Nutritional Shake Mix to hungry families.

ViSalus Sciences matches all customer and distributor-promoter donations meal for meal without limit, resulting in thousands of free healthy meals to hungry children and families across North America every year. So, it's not all about profits with ViSalus…it's also about leaving things better than you find them and sharing the success with others.
In January 2013, ViSalus announced a Money-Back Results Guarantee. In other words, the company puts its money on the line when it comes to producing weight loss results. The slogan used when the guarantee was rolled out, "You have nothing to lose, but weight" really hit the nail on the head. It's a very straightforward guarantee: use the products as directed for 90 days and if you do not get the results you commit to after that, then ViSalus gives your money back.
Body by Vi - It's Not Hype
Anyone who claims ViSalus is a scam or that the Body by Vi Challenge is all hype should speak with one of the thousands of satisfied customers or spend time having a conversation with a ViSalus distributor-promoter. You will quickly experience the passion of both about the company and its products and program.