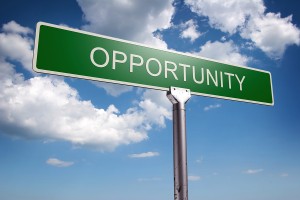 April 25th, 2013
mtabers
about ViSalus™, Body by Vi UK, Body by Vi™ Challenge, Distributor News, London Body by Vi, Product News, Site News, Uncategorized, Visalus Europe, Visalus Uk, ViShape England
0 Comments
Rewards of Becoming a ViSalus Body by Vi™ Promoter-Distributor
There is only one thing that may help you share The
Visalus™

Challenge with others even faster than your own results, and that's Promoter INCENTIVES &

COMPENSATION!

The Body by Vi Challenge™ has become the fastest growing health movement in the United States and Canada, with more than 150,000 new Challengers joining every month! Now Body by Vi is available in the United Kingdom and has exploded in growth since the recent UK Visalus™ Launch.

The fact is this amazing growth has all been done without TRADITIONAL ADVERTISING! The Challenge has gone viral, ignited by people telling others about their transforming results! ViSalus™ fuels this growth with an amazing program of cash incentives, BMW car bonuses, vacations, free products and other rewards for simply promoting the Body by Vi™ Challenge! The potential salary and bonus for a promoter is higher than ever.

Express your interest in learning more about the Visalus™ Compenation Plan and becoming a Body by Vi Promoter

ViSalus Compensation Plan & Rewards Highlights

•Earn up to 25% on all Customers you refer, including the Customers they refer!

•Earn 5% on the Customers of other Promoters you sign up through 8 compressed levels.•No-limit payout at the Ambassador Rank.

•Rising Star Bonus allows new Promoters to earn in a 2% Company Revenue Pool that is paid weekly!

•Leadership Ranks earn in an additional 2% Company Revenue Pool

•Paid Weekly AND Monthly. All orders in by Thursday are paid on Monday.

•No cap on width or depth or income.

Click Here to Become a ViSalus Body by Vi Promoter-Distributor
LIVE IT, LOVE IT, PROMOTE IT
The strength of ViSalus is more than just the company behind the Body by Vi™ Challenge-it's about the immense Community within it. Our loyal Promoters are and always will be the most important element of ViSalus. Our Promoter-Distributors positively change the lives of
other people every day through the Body by Vi™ Challenge and foster our Company's founding mission to bring better Life, Health and Prosperity to the world. For this reason, we are proud to reward them with one of the most outstanding incentive plans in the world!
Click Here to Download the Complete ViSalus Compensation Plan (United States & Canada)
Click Here to Download the Vi UK Incentives Programme (United Kingdom)
RISING STAR
To help catapult you to early success, ViSalus has put together the Rising Star
Program. Reach Rising Star in your first 30 days and lock in an exciting new level of rewards. Earn company-wide recognition and eligibility for 2% of the company's bonus volume that goes into an exclusive Rising Star Weekly Enroller's Pool.
Learn More about the ViSalus Rising Star Program-Click Here
BIMMER CLUB
ViSalus offers the most realistically achievable car incentive program in the industry. At
the Regional Director level or higher, Promoters can join the ViSalus Bimmer Club — car bonus program that covers the cost of your own car. Over 10,000 people have already qualified for the ViSalus Bimmer Club! Somebody new qualifies every 40 minutes!
NATIONAL DIRECTOR EXPERIENCE
New National Directors are invited to a special incentive trip to a warm-weather
destination. Keeping with ViSalus' work hard, play hard philosophy, this part-vacation/part-educational training is designed to energize and empower top Promoters as they continue on their path to Ambassador.
Click Here to Learn about the ND Experience
PRESIDENTIAL PARADISE
The ultimate in tropical luxury, the Presidential Paradise retreat is reserved for
Promoters who advance the rank of Presidential Director. This summertime beach resort vacation provides plenty of quality time with ViSalus co-founders and leaders and is all about fostering relationships and having fun!
Click Here to Learn about the Presidential Paradise Retreat
AMBASSADOR
Upon reaching our pinnacle position of Ambassador, the financial rewards are taken to a new level.
• New Ambassadors: Receive the coveted Black Jacket and a $25,000 Bonus Check
• 2-Star Ambassadors: Get the stylish Blue Jacket
• 3-Star Ambassadors: A $100,000 Bonus Check awaits
• 4-Star Ambassadors: Attain the sleek Silver Jacket
• 5-Star Ambassadors: Take home the $250,000 Bonus Check
• Royal Ambassadors: Gain a $500,000 Bonus Check
• Crown Ambassadors: Earn a cool $1,000,000 Bonus Check
• Global Ambassadors: Receive a Black American Express Card and earn monthly in a Global Economy Pool
Click Here to Read Ambassadors' Experiences
Meet Our Team Contact Us Call or Text Us (615) 828-4293
ViSalus Compensation Plan | Body by Vi UK Promoter Incentive Programme-Compensation Plan
Article by